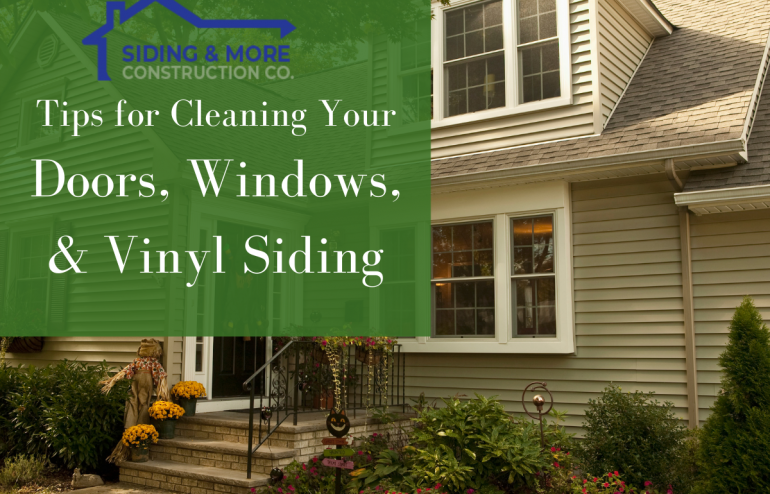 Ideally, with proper maintenance and regular yard care, you won't need to clean your siding except for about once a year. Keeping bushes and trees a safe distance from your house, maintaining a good length for your grass, and making sure that dirt doesn't splash back onto the side of your house are great ways to help keep the mold, mildew, dirt, and other debris away.
Siding & More Construction Company installs premium vinyl siding, doors, windows, and gutters on homes across the Dallas are surrounding areas. We also want to give you the necessary tools to maintain your home's beautiful exterior. That's why we've put together this care and maintenance guide for cleaning your windows, doors, and vinyl siding.
All your downloadable resources from each brand will be listed at the very bottom of this article for your easy convenience!
How to Clean Your Vinyl Windows & Doors
Vinyl Do's:
Vacuum the area with a vacuum extension hose prior to cleaning
Rinse the area with just water and a cloth before using any soaps, and then dry with a soft towel to see if simple water will remove the dirt and debris.
Clean your vinyl windows using mild detergents and soft brushes or cloths.
Use regular, light household cleaners for dirt and debris that may be harder to remove.
Vinyl Don'ts:
Use pressure washers or other high-pressure streams of water on your vinyl.
Use grease-removing household cleaners, adhesive removers, polish, bleach, nail polish removers or really strong soaps.
Forget to check your window's weep holes.
Glass Do's: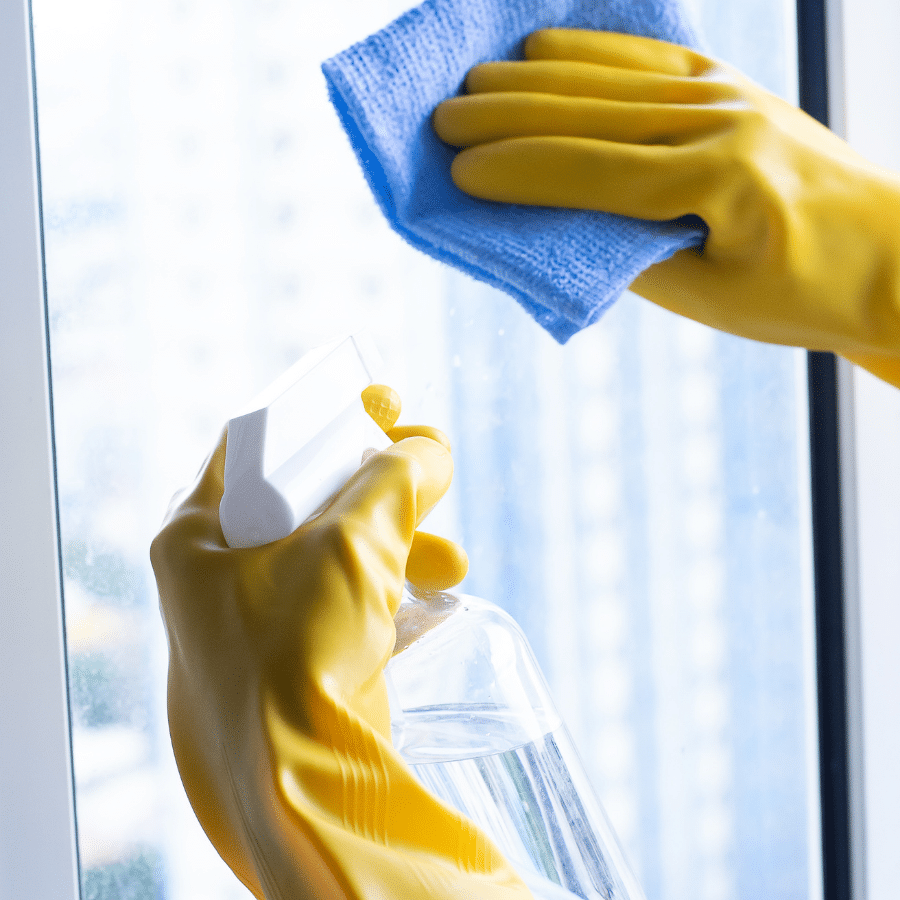 Use masking tape to cover glass-adjacent areas and surfaces when there is an excessive clean-up ahead.
Use a homemade mixture of 30% white vinegar and 70% water in a spray bottle with a lint-free cloth or paper towel.
Use ammonia-free glass cleaners.
Glass Don'ts: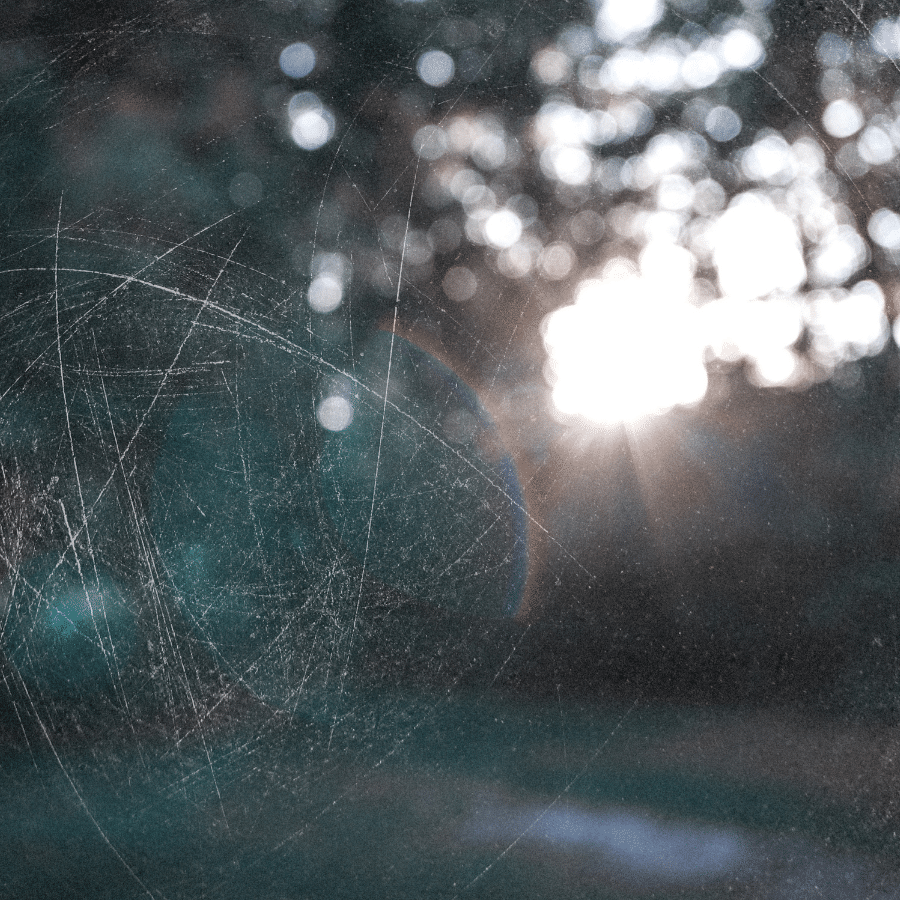 Pressure wash your glass.
Use petroleum-based or caustic cleaners.
Use razor blades to remove debris.
Use putty knives.
Use steel wool or other abrasive surfaces that will scratch the glass.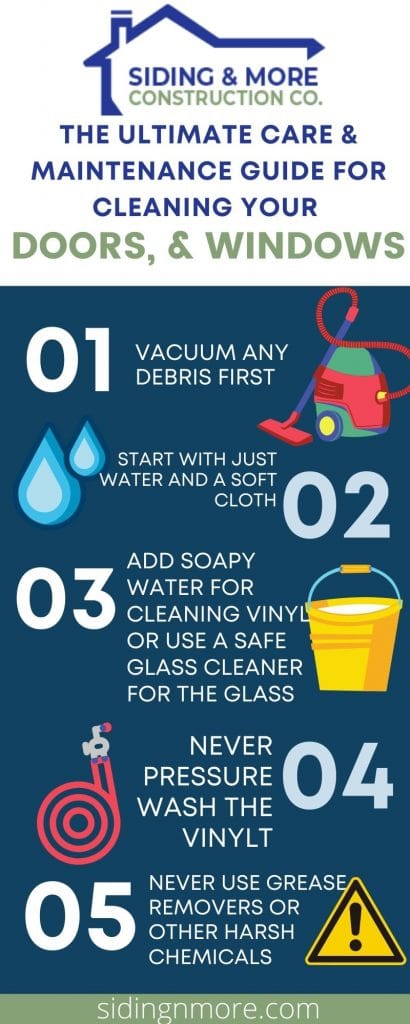 How to Clean Your Siding
Vinyl & James Hardie Siding Do's:
Begin your siding cleaning project by simply spraying area with a water hose and clean water.
Utilize soft-bristled brush to remove dirt and debris that didn't come off with the water spray.
Use soapy water mixed with Trisodium Phosphate is residue remains.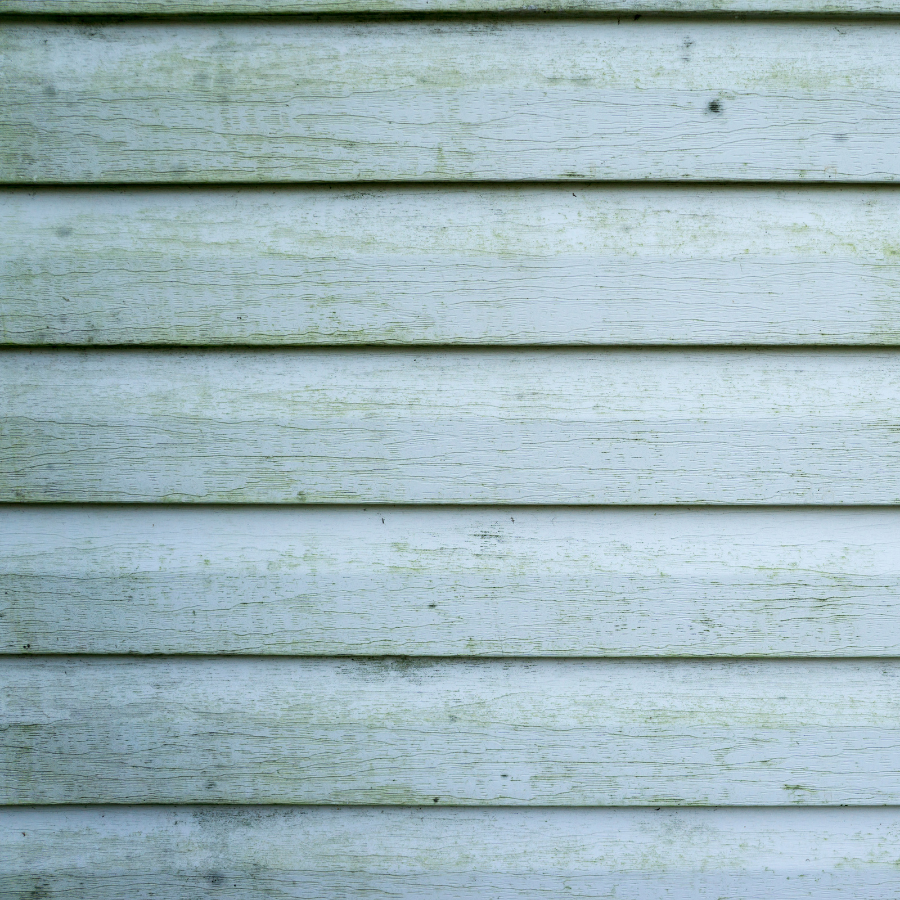 Siding Mildew-Removing Recipe:
1/3 cup of laundry detergent
2/3 cup of Trisodium Phosphate
1 quart Sodium Hypochlorite 5% solution
3 quarts of water
Keeping Vinyl Siding Clean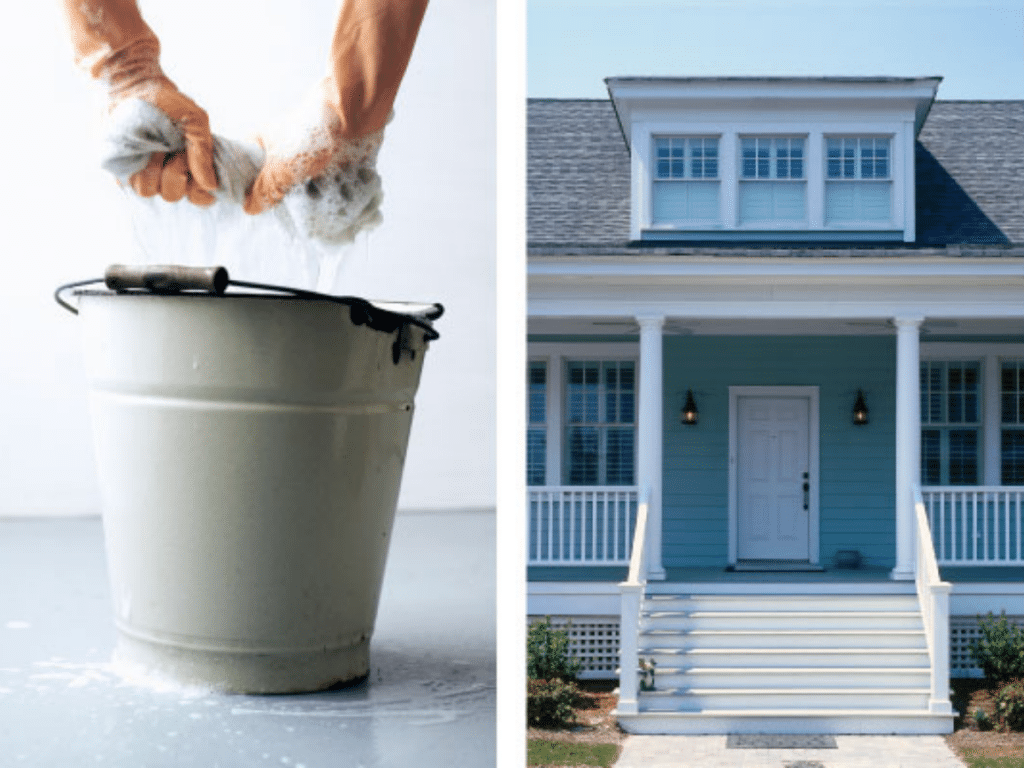 There are different ways to keep your vinyl siding clean without causing damage to or weakening the siding. You should keep in mind that whatever you're cleaning your siding with is going to drain into your yard and surrounding foliage and waterways, so do be careful to not use solutions that will kill your grass or your plants or pose risks against your city's rules and regulations. For more information, visit this website.
If you make your own solution, you certainly want to make the best solution that is easy on both your siding and won't kill your plants or grass. As a rule of thumb, you'll want to stay away from bleaches that aren't diluted, and harsh chemicals like acetone and grease removers.
Of course, you can always depend on a good 'ol pressure washer to do the trick. Pressure washers should not be the very first line of defense, but as a solid back-up, they are very dependable at getting the job done.
Start the pressure washer off on a lower setting, and increase the pressure as you move along and downwards in your cleaning project. If you choose to use a solution, apply it first and let it sit for a while prior to using the pressure washer. Once the solution has set, start at the top (at a distance), and work your way down. Remember, if you spray from the bottom up, there is a chance you could cause any siding to buckle or bend under the pressure. Keep the pressure washer off your windows.
Vinyl siding is a cost-effective and very efficient addition to your home. Keeping it clean will simply add to its lifetime and beauty.
Manufacturer's Cleaning Resources:
NT Window Cleaning and Maintenance Information
PlyGem Simonton Cleaning and Maintenance Information
PlyGem Siding Cleaning and Maintenance Information