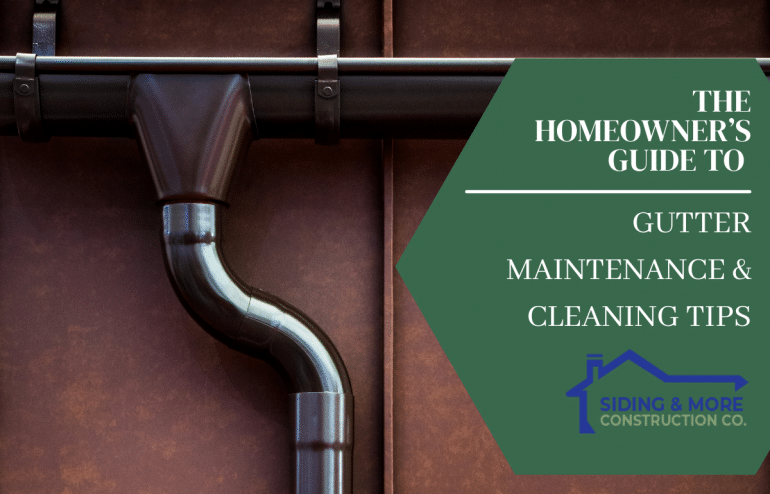 Gutter maintenance may be far down on your list of things to do this month, especially if you have a proper gutter system installed and already well-maintained. However, there's a season for everything, and the season to check on your gutter's upkeep is right around the corner.
As a rule of thumb, you should clean your gutters about three times a year. Yet, depending on where you live and what foliage surrounds your house, you may find that you need to clean them more frequently. For instance, if your house is surrounding by pine and magnolia trees, which are known to have heavy leaf fall, you may find that your gutters fill up more often.
Why You Should Maintain Your Gutters Regularly
The combination of a clogged gutter system and heavy storms or rainfall can be a pretty damaging combination. If left unmaintained, your gutter system will fail to work, fail to guide water to the appropriate areas, and will cause more harm than good. If water isn't being drained and guided to the proper run-off areas, you'll risk more water damage to your yard, which could then begin to threaten the integrity of your home's foundation.
Additionally, clogged gutters will result in unwanted pests and provide the opportunity for new foliage to take root. Have you ever seen moss or a tree growing out of a gutter? We have, too, and that's why we want to teach you how to avoid these nightmares.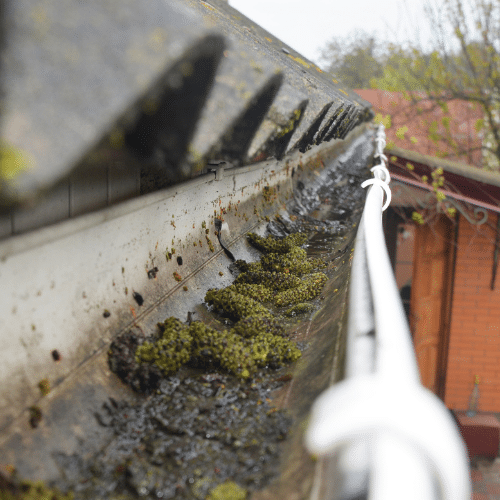 Maintenance & Cleaning
Cleaning your gutters is actually a pretty easy process. All you need are gloves, a gutter scoop, a ladder, a trash bag or bucket, and a water hose.
Once you've gathered your supplies, you'll need to set up your ladder safely. Having the proper ladder with the best reach will be the safest route for you, especially if you're doing this as a one-man job. Siding and More Construction Company asks that you avoid climbing on the roof to clean your gutters as that can be very dangerous, especially for the novice.
With your trash bag or bucket, you'll begin cleaning out the debris from the gutters by scooping it out of the gutter and throwing it in your receptacle. Then you'll spray water down the gutters with your water hose's nozzle set to high. Make sure the water you spray is flowing down the downspout appropriately. If not, you'll need to clean out your downspout as well.
If the downspout is clogged, simply spray water on high down the spout. If that doesn't work, you'll need to use a plumbing snake to finish the job.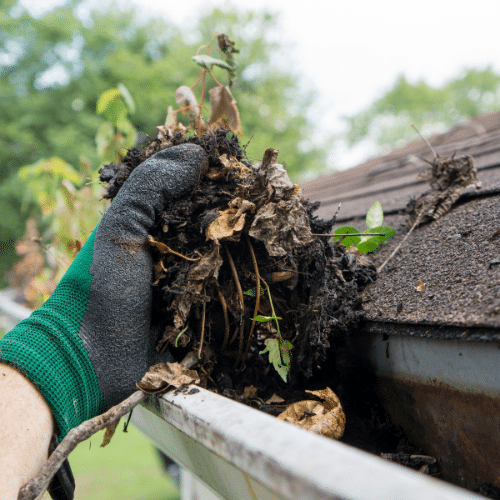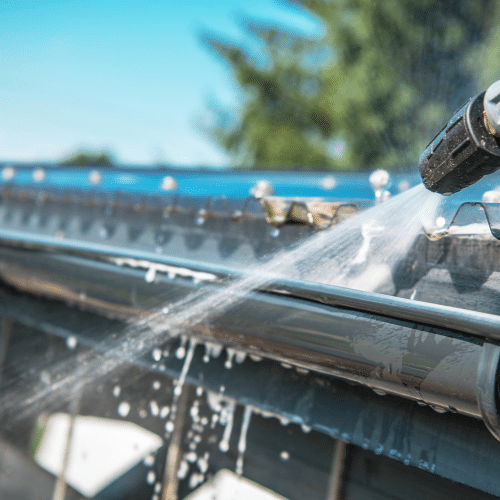 Inspect Your Gutter System
Once you've thoroughly cleaned your gutters, you'll need to finish the maintenance project with a thorough inspection. After the gutter system is clear of debris, you can visually inspect and check that all seams along the gutters are not leaking and are tightly sealed. If there are any loose or leaking seams, simply remove the old sealant and replace it.
Check the Gutter Pitch & Gutter Hangers
The gutter pitch is another way to simply say "gutter slope." This is the angle at which your gutters slope in order for water to flow downwards properly. Check the pitch by running water from the hose dead center between two downspouts. If water puddles in any direction, your pitch is off.
If you find that the gutter pitch is off, you'll need to fix it by checking the gutter hangers, which are possibly loose or bent. If bending a gutter hanger back into place serves to be a faulty solution, simply add a new gutter hanger on each side of the old one for extra security.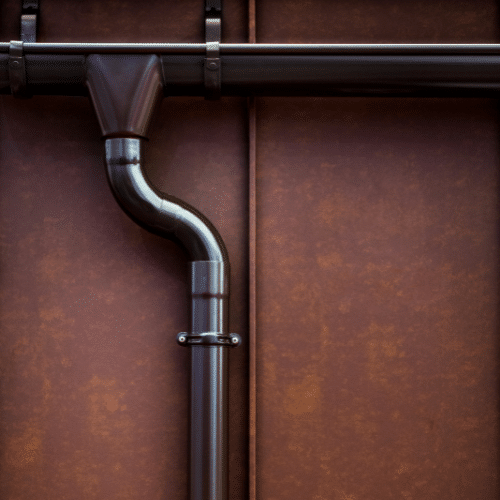 New Gutters from Siding & More Construction Company
If you find that your gutter system requires more than a simple cleansing and sealant, and spot holes or major damage, contact us today!