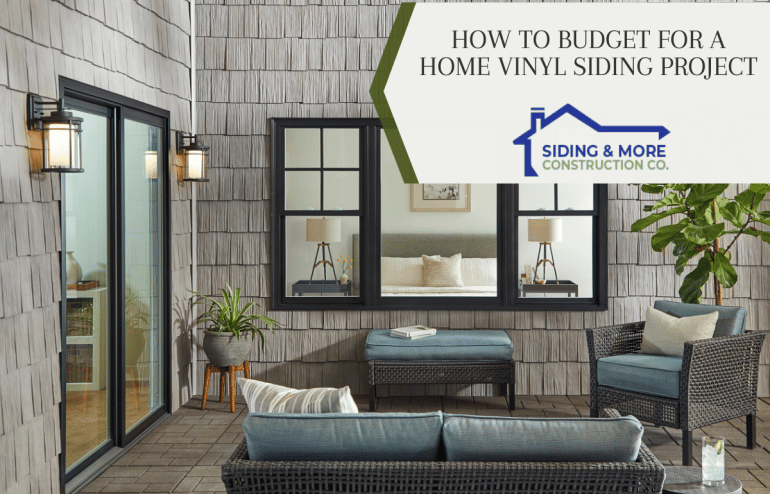 If you're looking for easy vinyl siding project planning tools, you've come to the right site! Previously, we wrote an informative article on how you can begin designing your home's vinyl siding renovation project through Mastic PlyGem's visualization tool. This tool is incredibly helpful for the planner who loves to visualize a project's final look without having to pay a professional designer. All you have to do is either use an image of a model house PlyGem has provided, or upload a picture of your own house and start designing your vinyl siding dream project! Additionally, change out the accessories, shutters, and doors to get the whole picture!
Since visualizing a project's final look isn't the only aspect of planning a big renovation, we're including a budget planning tool below in this article to help you strategize ways to come up with a reasonable budget for your project.
The PlyGem budgeting tool recommends that you take several things into account when planning vinyl siding renovation:
Materials
Contractor costs
Inspection fees
How to Budget for Material Costs before Speaking to a Contractor
Vinyl siding averages about $3.70 per square foot. Depending on the kind of siding you're using in your project, your costs may vary vastly. For example, insulated vinyl siding is going to cost more than uninsulated vinyl siding, and Hardie board is going to cost more than each of those. To be safe, it's a good idea to budget on the higher end. So, depending on where your house is, what materials you're using, and how big of a project it is, average about $3.70 per square foot to gain a broad understanding.
Of course, the only way to truly know how much you'll be spending is to speak to a Dallas siding contractor!
How to Plan a Project with the Right Contractor
While the construction industry usually suggests obtaining about three quotes from different contractors, as a rule of thumb, Siding & More offers ten percent off your lowest-written estimate! You can rest assured that when you call Siding & More Construction Company to quote you on your vinyl siding project, we're going to give you the best prices in the Dallas area.
Not only do you know you're going to get the best prices around, but you can also be confident that our clientele consists of some of the happiest vinyl siding customers in our area. Contact Siding & More for a no-obligation, free quote today!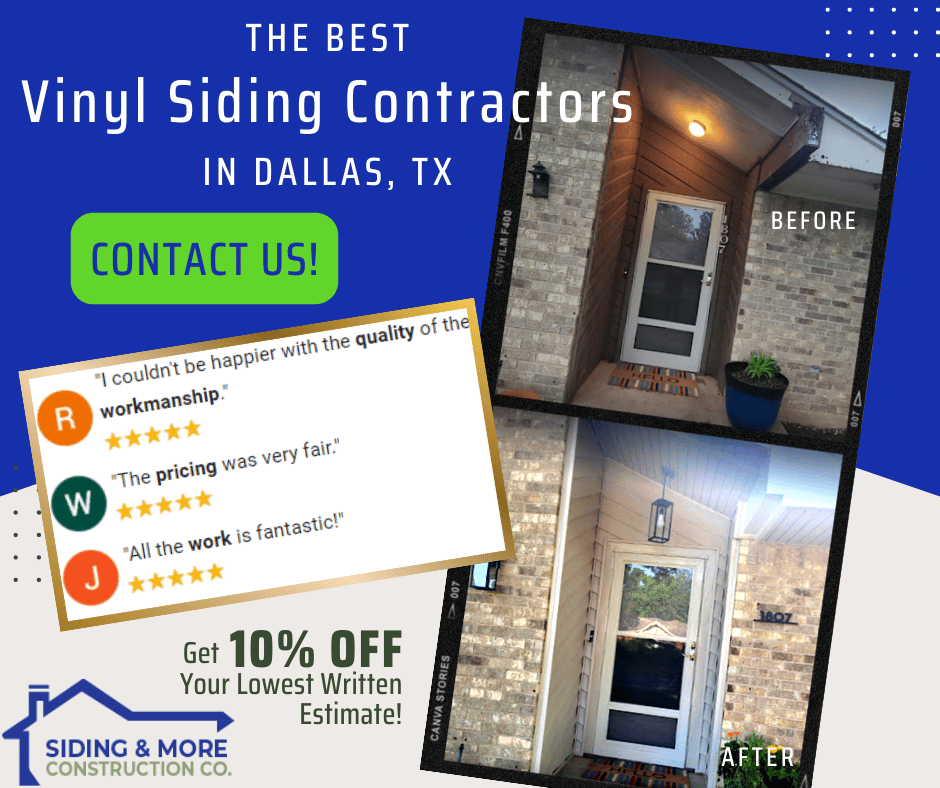 Siding & More carries beautiful, affordable Mastic and Norandex premium vinyl sidings. These beautiful siding products come in a wide array of colors and finishes to suit your unique taste and budget. They're also constructed from top-quality materials so they outperform other comparably-priced brands on the market.
Whether you're building a new home or remodeling your existing home, vinyl siding is the preferred material of homeowners and remodelers throughout the area.
How to Budget for Inspection Fees after the Vinyl Siding Project is Completed
Depending on the reason for your vinyl siding project, you may need permits or inspections done. For instance, if you're replacing siding due to inclement weather damage and claims, or you're getting windows and doors replaced, your city may require you to get permits and inspections. For more information, visit this site or contact us!
No matter what your vinyl siding project, Siding & More Construction Company can help you, and we'll come out to give you a FREE quote. Already have a quote from another contractor? Don't worry! We'll beat that by TEN PERCENT!