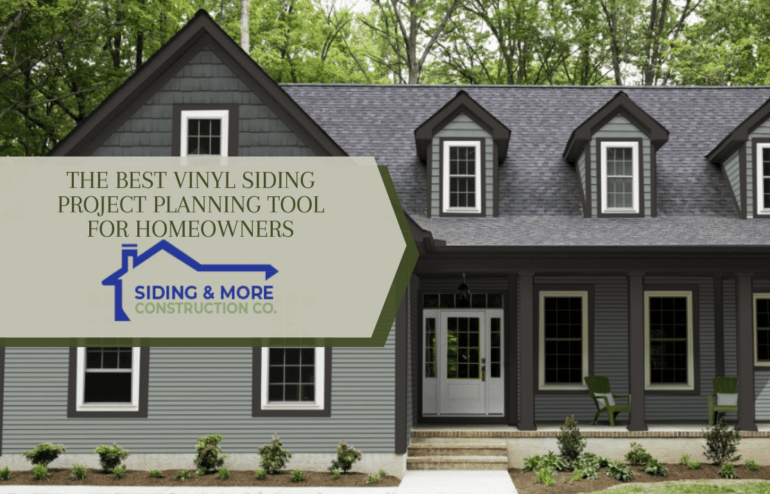 Are having a hard time visualizing which design of vinyl siding will look best on your home? Mastic PlyGem offers a visualization tool that resolves that problem!
Many home improvement projects get pushed aside or delayed for the simple reason that the planning and visualization process can be quite challenging. As you plan your vinyl siding renovation project, take advantage of the tools and resources that Mastic PlyGem offers! Not only can you use images of your own home to envision your home's final look, but you can start designing instantly and for free!
Mastic PlyGem's visualization tool offers homeowners the efficiency and convenience of designing and planning their home's new look without having to pay high costs for a project manager. Additionally, the tool helps you get a real look at what colors and styles best suit you and your home because it actually uses images of your home, or you have the option of using model homes. So what can you visualize with the tool?
Color & Texture Palettes

Of course, you can always choose your own color and texture palette. But, for those who have a hard time developing professionally-curated palettes that make your home look classic and seamless from top to bottom, choose from one of Mastic's existing palettes. You can also choose from a wide selection of PlyGem Stone to add variety to your home's texture, like cobblestone, ledgestone, colonial brick, or stacked stone. Or choose vinyl siding that not only looks beautiful but functions as a defense barrier for your home's protection. PlyGem's SolarDefense Reflective Technology™ vinyl siding offers the best defense from the sun that will protect your home's siding for years and years.
Siding Types & Styles
For siding, accent siding, and trim styles, the PlyGem Home Design visualization tool is also perfect! Are you curious about what kind of vinyl siding will look best on your home? Choose from beaded, board & batten, Dutchlap, smooth, or double vinyl siding styles. With one simple image, choose from literally hundreds of style variations!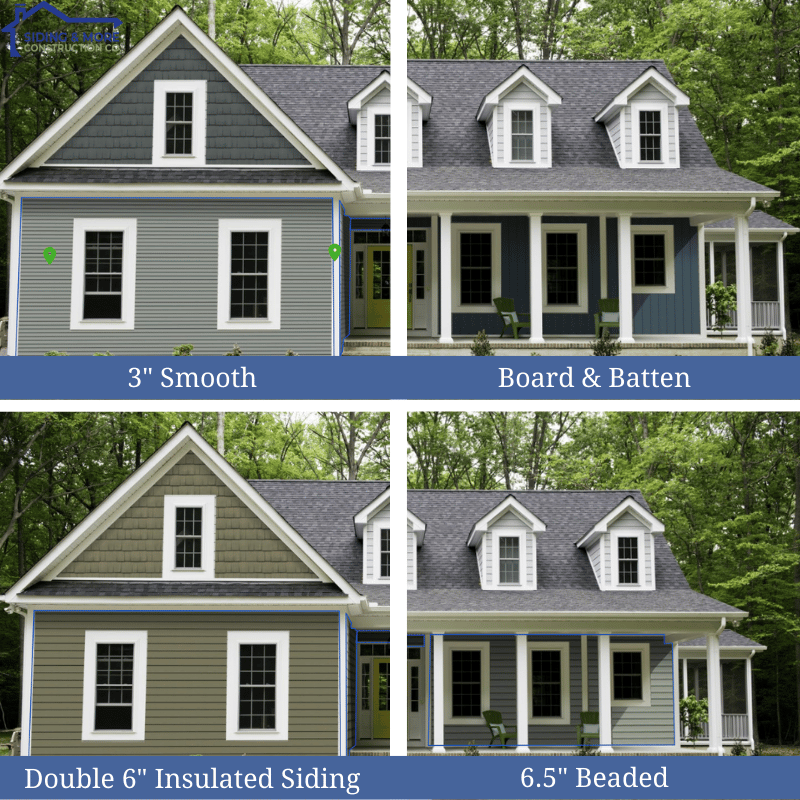 Whatever vinyl siding styles you choose, you can rest assured that you're going to have the design flexibility to meet your needs, the installation process is going to be incredibly easy, and your vinyl siding will be backed by the industry's best warranty.
Trims & Accessories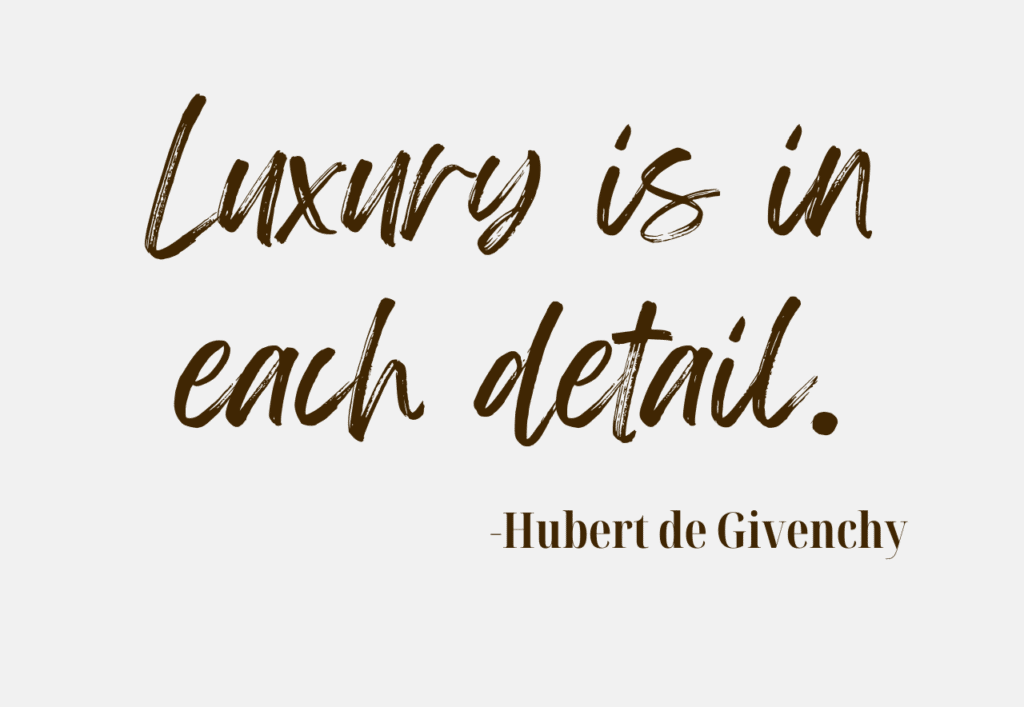 As Hubert de Givenchy once said, "Luxury is in each detail," and Mastic PlyGem knows that all too well! That's why the Home Design Visualization tool offers homeowners the ability to style, design, and plan their vinyl siding project down to the very last details. This includes trim, accessories, door styles, colors, and even roofing options for those who want to delve deeper into a more-involved home renovation project.
If you're looking to really spruce up your home's curb appeal down to the nitty-gritty, you're in the right place.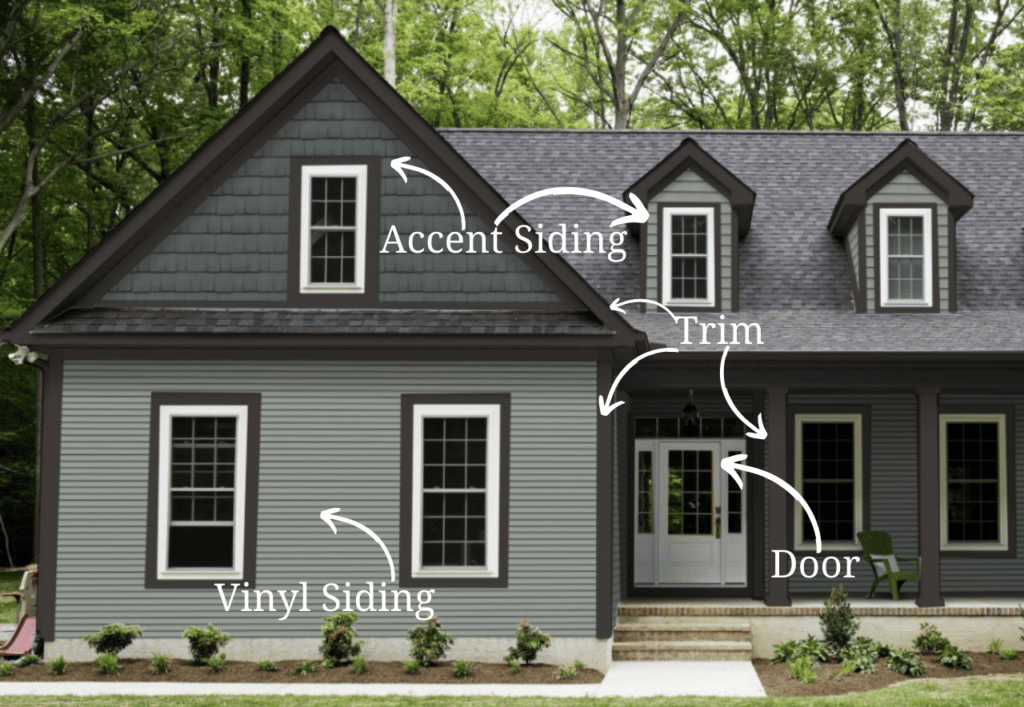 Choose details that will complete your home's final look.
If you want the best Mastic PlyGem vinyl siding contractor in the Dallas area, call Siding & More Construction Company to get in touch with a reputable, trustworthy installer today!