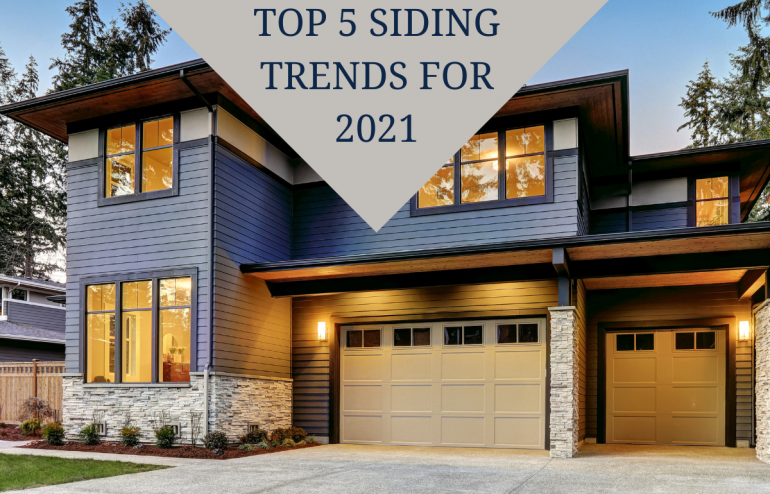 While home exterior trends are always ever-changing, the good news is that they're not so hard to keep up with and even easier to get on board with. Home siding has greatly evolved over the last 65 years, yet, some of the best elements of home exteriors have outlived the times.  Perhaps you prefer the mid-century modern vinyl siding and brick combination, the cottage look, the craftsman style, or even the farmhouse look for your home's exterior. Whatever your preference, we've put together a list of five siding trends that are sure to catch your eye in 2021!
Go Darker
For a look that is as dramatic as it is stunning, consider using a darker grey (or another earth-toned color) for your home's siding. The darker colors will certainly make a bolder statement as it illuminates your home's exterior. While the stark contrast of a dark-toned home is definitely daring, it blends in with its surroundings while standing out.
Our Sherwin Williams Color Visualizer
Interested to see how a darker color shows up with our Sherwin Williams Color Visualizer? You don't have to wonder any longer! Check out this breathtaking Inkwell transformation. Ask us how you can get this color today!
Vertical Siding
Prefer to go against the grain? Don't worry, we do, too! Maintain a light, traditional color while adding a bit of a visible change with James Hardie vertical siding. Sure, vertical siding adds a visual hook to your home's exterior, but it also draws your eyes both upwards towards your roof, and to your home's beautiful landscape. Additionally, vertical siding elongates your home's appearance, offering a look of spaciousness and expansion.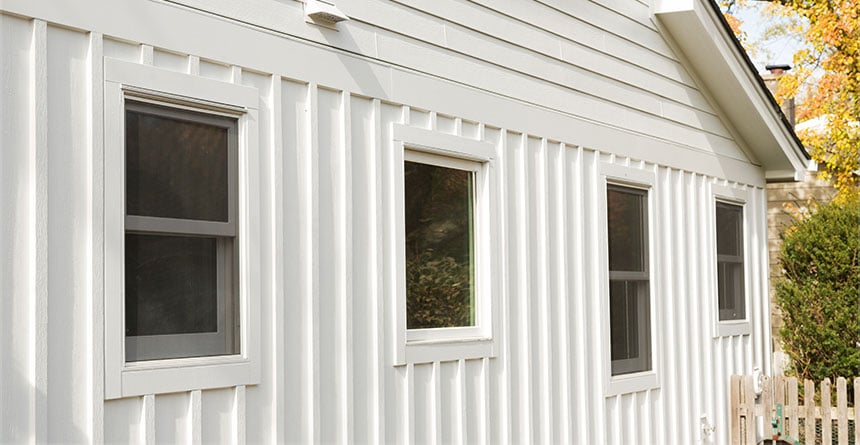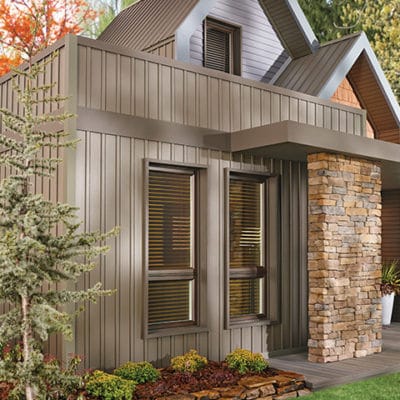 Go Lighter
Nothing shouts traditional and modern more than lighter colors. While darker and bolder is definitely in this year, that doesn't mean it's for everyone. Some homeowners prefer a light, subtle, yet striking home exterior of light colors. Farmhouse-styled homes are known for their clean, lighter colors.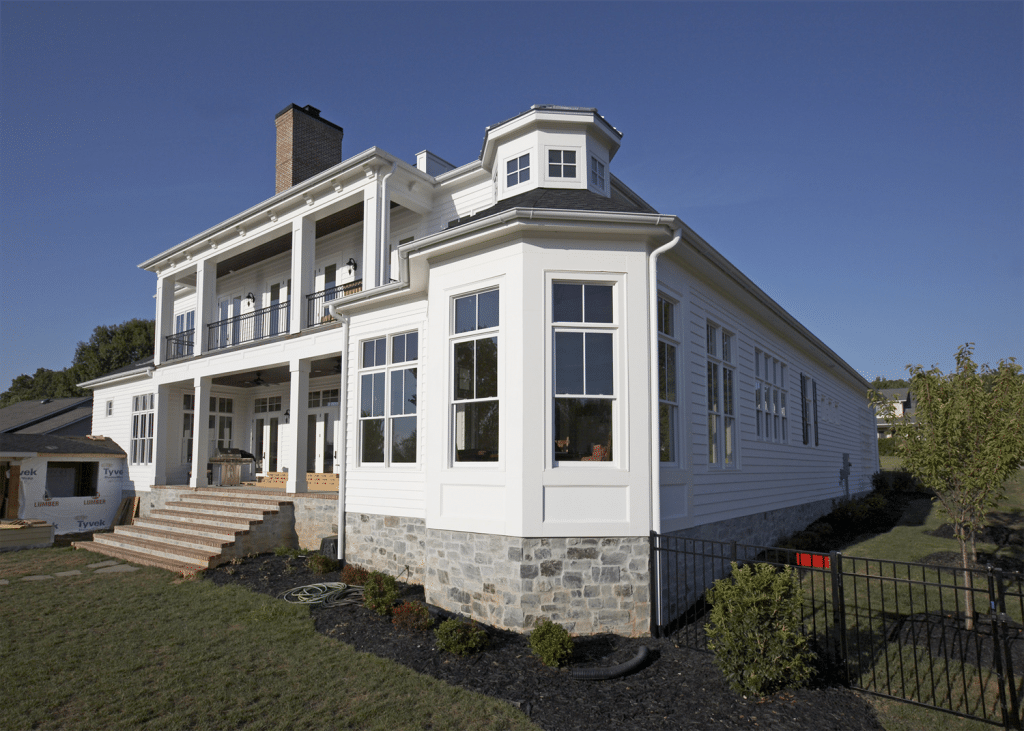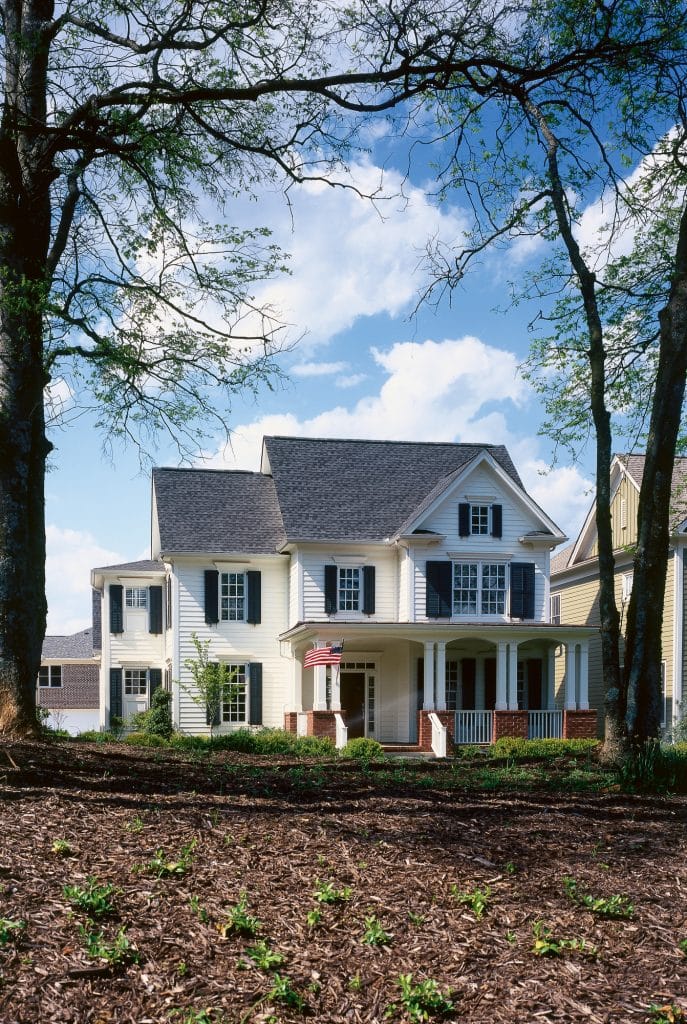 Two-Toned Colors & Elements
Make a statement without having to be grandiose by using two different tones and elements on your home's exterior. A lot of homeowners see this kind of exterior in the craftsman styled homes, and appreciate the look for the one-of-a-kind appearance that can be personalized to suit your needs.
There are many reasons to use multiple colors and tones, a few of them being because the different tones draw your eyes to different features of the house, and because the different colors can highlight more prominent features of the exterior. Take, for instance, the following house.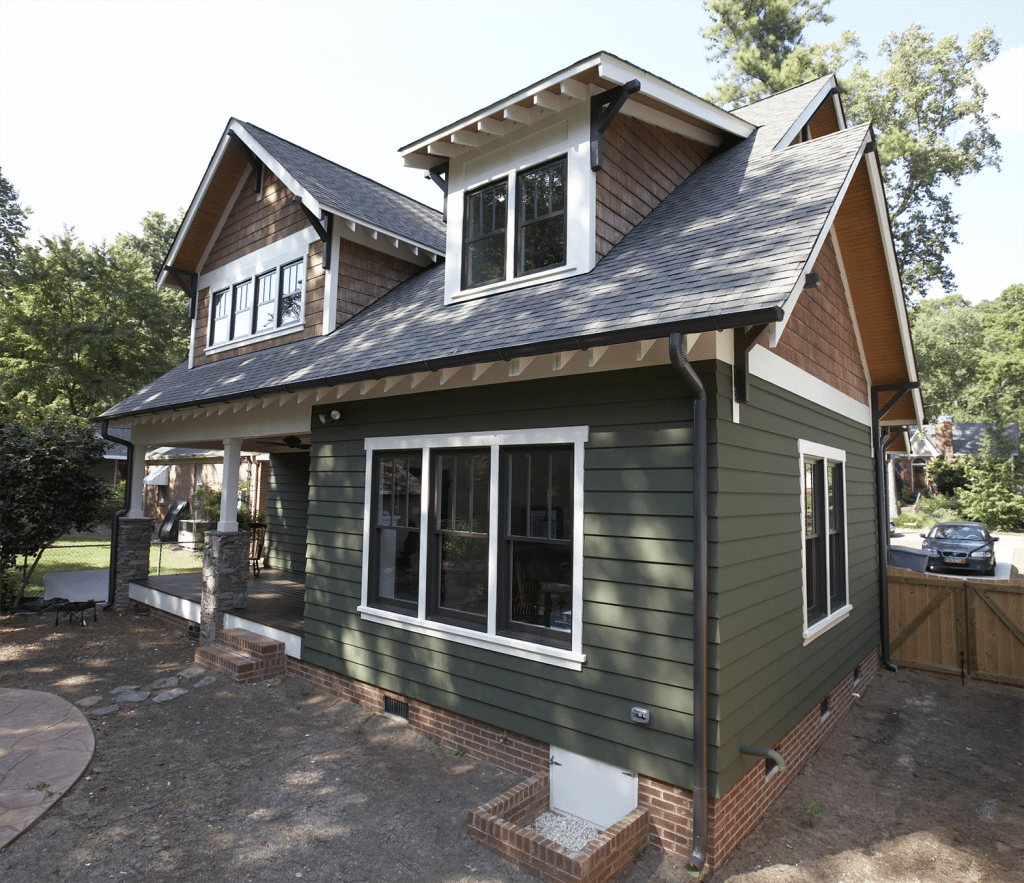 Notice how the brick foundation and its color is warmly balanced with the top floor's closely-matched earth tone of the shingle siding. These two features, while completely different in texture, hardly take away from rest of the house – the green of the main floor and clean white trim. Here we see several different colors and elements, and yet, they all seamlessly mesh so well.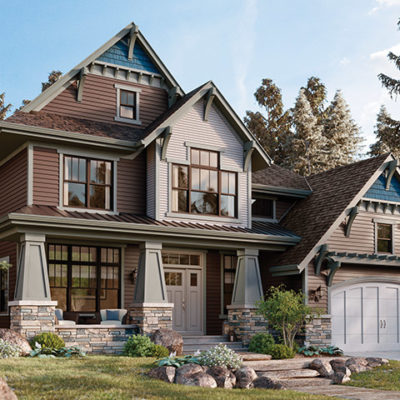 Earth Tones & Elements
As most consumer trends move towards organic elements that closely parallel earthy tones and natural characteristics, so do trends for siding. Earth tones and elements can be your own personal homage to the nature which surrounds you. And the best part is, you can personalize it to still make a statement.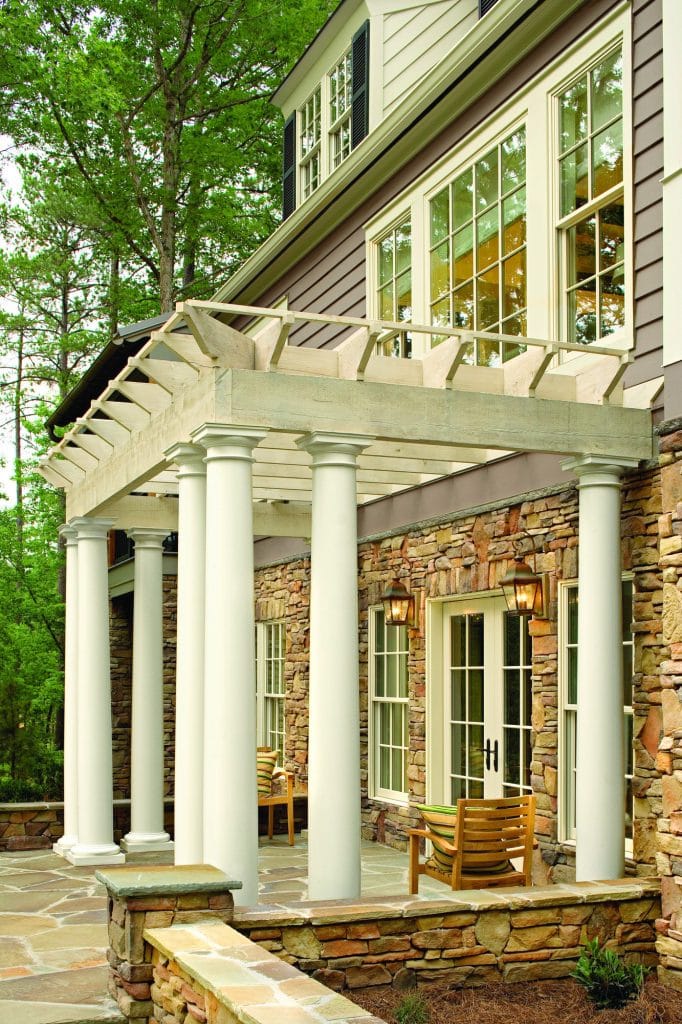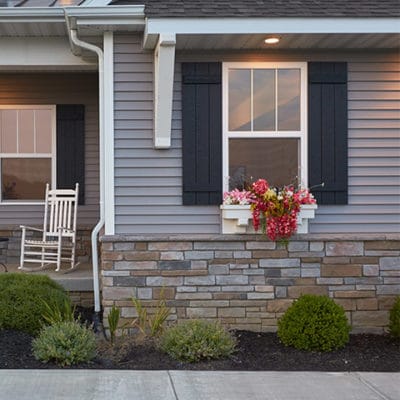 What Siding & More Offers You
Siding & More Construction Company not only offers you the best premium vinyl and hardie board siding available on the market today, but we offer you a multitude of colors and textures to fit your needs! Whether you want to go dark, light, vertical, or two-toned, your home's exterior is sure to look its absolute best.
Siding & More Services:
Contact us today for your free quote!