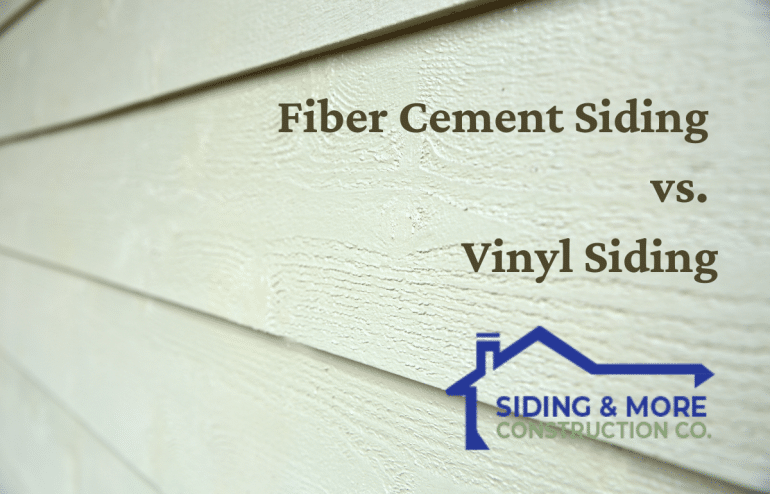 Both fiber cement siding and vinyl siding offer diverse benefits to your home's appearance and exterior protection. However, deciding which one fits your needs the best can be challenging. So which one will work for your home?
Below you'll find, based on the top four determining factors for purchasing home siding, a comprehensive comparison between fiber cement siding and vinyl siding in order to help you determine which one is right for you.
Looks
Fiber Cement Siding
Fiber cement siding, like James Hardie's hardie planks, is known for its superior durability and for having a more natural look than traditional vinyl siding styles. It's often created to resemble naturally-occurring designs as seen in wood, smooth sand, or stucco. The design of the boards often takes on organic patterns, is made of Portland cement, sand, water, and cellulose fibers, and is diverse enough to come in either natural or modern styles. Additionally, the siding can be installed with your color of choice, or can come primed and ready to be painted or stained in virtually any color imaginable.
The diversity in looks of fiber cement siding makes it a superior choice for homeowners who are looking for more options than traditional vinyl siding offers.
Vinyl Siding
Vinyl siding also offers a significant range of textures and designs to bring character to your home's exterior. Although vinyl siding can't be stained or painted like hardieboard, the styles available range from traditional lap, Dutch lap, scalloped, board and batten, beaded, and shakes.
Durability
Fiber Cement Siding
Fiber cement siding, like hardieboard, is five times thicker than vinyl siding, making it the more durable choice of the two. Because of the contents that make up fiber cement siding and its thickness, fiber cement siding is also fire resistant. This is because hardieboard does not fuel fire, although it does transfer heat.
Fiber cement siding is also moisture and rot resistant, doesn't split like wood siding does under the elements, and resists extreme weather and pests for years and years to come.
Vinyl Siding
Standard vinyl siding lasts anywhere from twenty to forty years, depending on conditions and how well it's taken care of. Standard vinyl siding is meant to withstand average weather and elements as well as temperatures and climates. For more extreme conditions and climates, vinyl siding comes with an insulation option.
Additionally, different styles attribute to the various levels of strength and durability of vinyl siding. For instance, board and batten styled vinyl siding tends to seal out moisture very well because of the extra batten that seals the cracks between the larger boards.
Cost
Fiber Cement Siding
According to Siding Cost, fiber cement siding like hardie board, can cost anywhere from $8.50 and $14.50 a square foot. This places a home of an average of two thousand square feet in a price range between $17,000 and $29,000.
Vinyl Siding
Standard vinyl siding can cost between $6.50 and $7.50 per square foot. Premium or insulated vinyl siding can cost between $7.50 and $12.50 per square foot. This costs the same two-thousand square foot home anywhere from $13,000 to $25,000.
Energy-Efficiency
In addition to the outright costs of siding, there's another area where cost matters and that's in how much money each option saves you in energy efficiency.
Fiber Cement Siding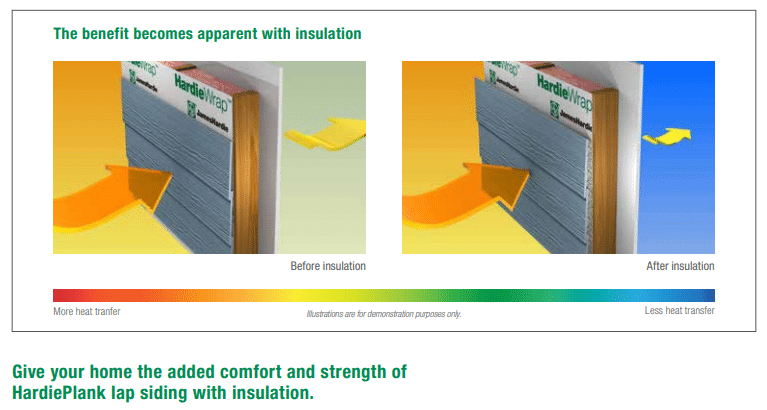 Fiber cement siding has an R-value, the value provided to walls to explain how well the insulation prevents heat from flowing in or out of the home, of just .5. This means that, while it's one of the most durable options, it doesn't beat insulated vinyl siding in energy efficiency.
However, Jame Hardie now offers foam backing to better insulate your home for more extreme conditions, bringing its R-value from .5 to over 3!
Vinyl Siding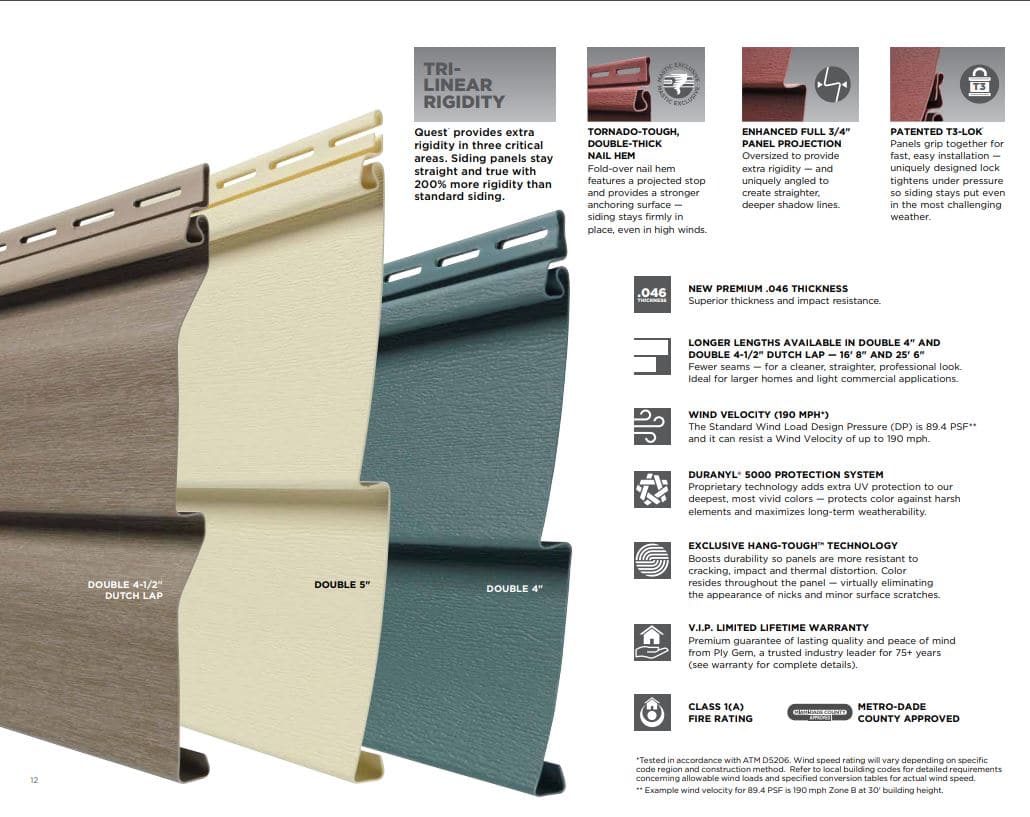 According to this website, up to twenty-five percent of energy loss is attributed to the airflow around the studs in the wall. However, when insulated vinyl siding is used, it interferes with heat loss by covering the entire wall like a blanket, making it a highly reliable option for homeowners who want energy-efficient homes.
Additionally, insulated vinyl siding has an R-value of over 3.5! To put this into perspective, standard vinyl siding has an R-value of just .6. So, while the standard vinyl siding options don't necessarily make a huge difference when it comes to energy efficiency, the insulated option makes one of the biggest differences in the industry.
Contact the Professionals
If you're wondering whether you should choose fiber cement siding or vinyl siding for your home renovation project, give us a call. We'll help you determine which options make more sense for your home and for your family. We're happy to speak with you and to offer you a free quote!