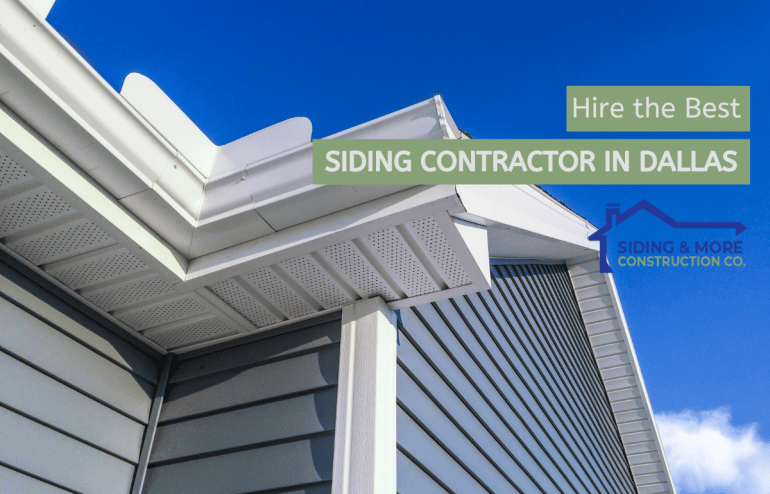 It may be time to replace the siding on your home, and you want to make sure you hire the best siding contractor in Dallas to do the job. Here are things to consider when hiring a siding contractor.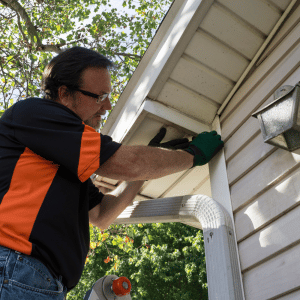 Siding & More is the Affordable Choice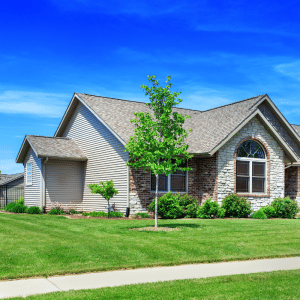 When looking for a siding contractor in Dallas, it's essential to find one that is both affordable and experienced. That's where Siding & More comes in. We're a locally-owned business with over 38 years of experience in the siding industry. We offer a wide range of services, including installation, repair, and replacement. We understand that not everyone has the same budget, so we offer financing options to make our services more affordable.
In addition to siding, we also offer gutters, windows, doors, and more. We can help you with any project, big or small, and we'll always give you honest advice about what will work best for your home. When it comes to your home, you should always strive for quality and service. With Siding & More, you can have the best of both worlds.
Siding & More is the Wise Choice
Siding is one of the most critical details of your home's exterior. Not only does it protect your home from the elements, but it also provides insulation and can improve energy efficiency. With so much riding on your home's exterior, choose a contractor with enough experience that you trust to do the job right.
Benefits of Choosing Vinyl Siding
Vinyl siding is the popular choice for homeowners in Dallas because it is durable, low-maintenance, and affordable. Vinyl siding will not crack, chip, or fade and can withstand extreme weather conditions in Texas. Additionally, vinyl siding is easy to clean and does not require painting. Homeowners who choose vinyl siding can also pick various colors and styles to create a custom look for their homes. You can also find vinyl siding that imitates the look of wood or stone, so you can get the look you want without the high cost.
Vinyl siding can be a green choice because it is made from recycled materials and can be recycled again when it needs to be replaced. In addition, vinyl siding is manufactured to last for decades!
If you are looking for a contractor to install vinyl siding on your home, be sure to hire someone who is experienced, reputable, well-trained, and licensed. Also, check out our online reviews to see what others have said about Siding & More! We're proud of our high value on customer service.
Increased property value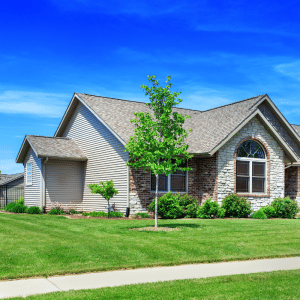 One reason you might need your home's vinyl siding replaced is to increase the value of your property. Between 60% and 73% of the project's cost can be recouped when you list or sell your home, and this percentage will only increase if you use quality materials. Using qualified vinyl siding contractors is an excellent way to avoid wasting money on a bad investment.
When you hire a Dallas vinyl siding contractor like Siding & More, you can be sure that your home or business will be covered by quality, long-lasting vinyl products.
Increased energy efficiency
Are you looking to update your home and save on energy bills? Vinyl siding is an excellent choice for homeowners in Dallas looking for a durable, low-maintenance option. Vinyl siding is also a cost-effective option compared to other types of siding, especially insulated vinyl siding made from EPS foam backing.
EPS foam backing is also significant for reducing your home's energy loss. It can help your insulation reach an R-value of up to 4 and reduce the heat that leaves your home by 30%. This means you can enjoy spending less money on heating, less time worrying about keeping your family warm, and more time doing the things you love. In addition, with EPS foam, the suitable investment in premium home foam-backed siding, you'll also enjoy up to 30% noise reduction. This means you can finally enjoy quiet without dealing with noise pollution, which makes it all worthwhile!
No matter what your vinyl siding project, Siding & More Construction Company can help you, and we'll come out to give you a FREE quote. Already have a quote from another contractor? Don't worry! We'll beat that by TEN PERCENT!