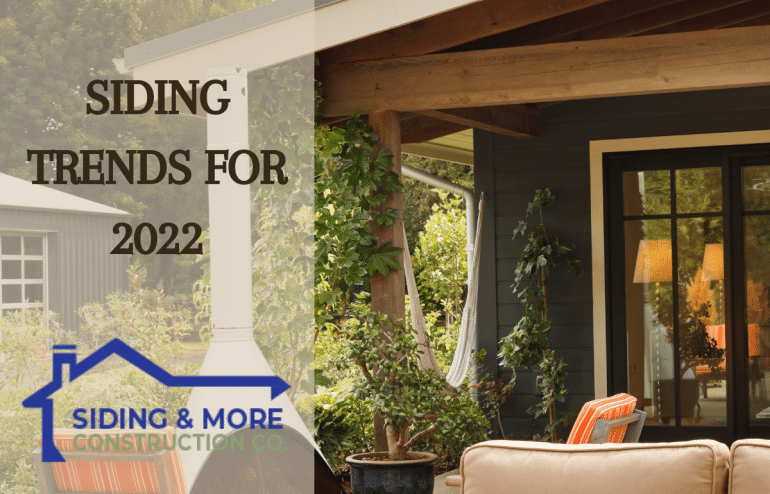 Last year we saw some pretty popular siding trends course through the housing market, like very dark colors or very light colors, multi-textured exteriors, and earthy textures. This year, while many of these elements are still relevant and trendy, they're showing up in 2022 with a few changes. 
Color Scheme
Color Blocking
When it comes to siding color, homeowners have more color choices than ever before. Whether your house has vinyl or fiber cement siding, you can choose just about any color your heart desires. 
In 2021, we saw a lot of all-black houses or all-white houses trending. However, this year, you're going to see a lot of what's called "color blocking." Color blocking became pretty big a few years back, however, with the housing market boom, we're seeing a lot more houses go up with color blocks as a gorgeous eye-catching statement to house curb appeal.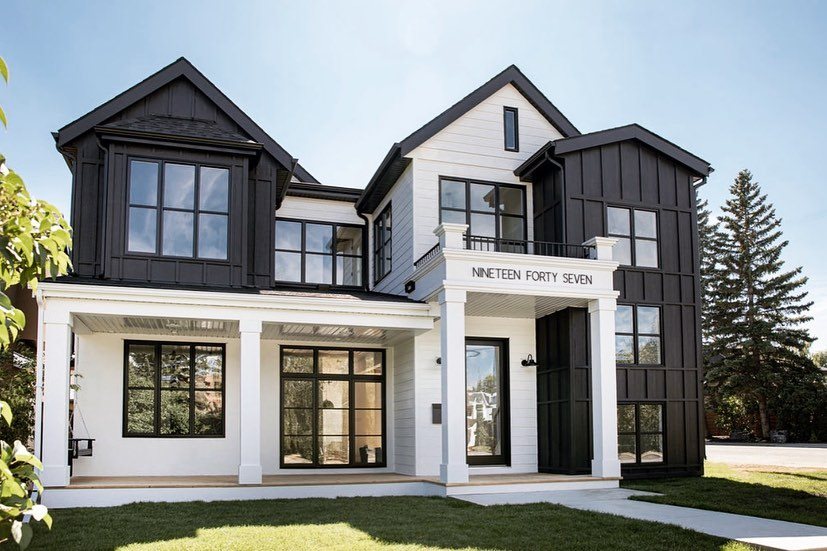 Color blocking is a great way to test out two very contrasting colors on a single side.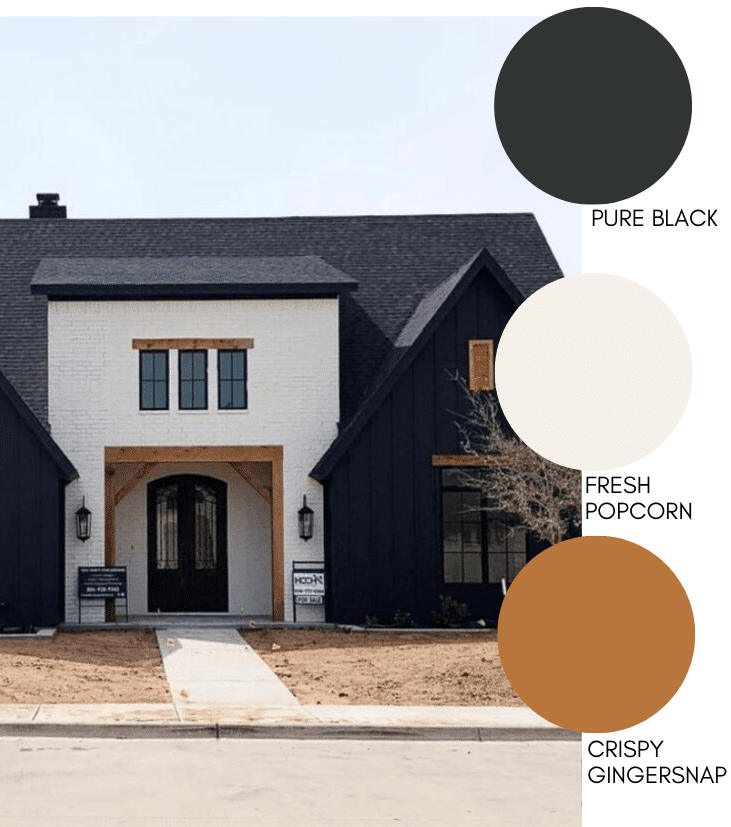 Natural Colors
Additionally, natural-looking colors are still strongly trending in the house siding market, from greys to neutrals like cream and white. 
Style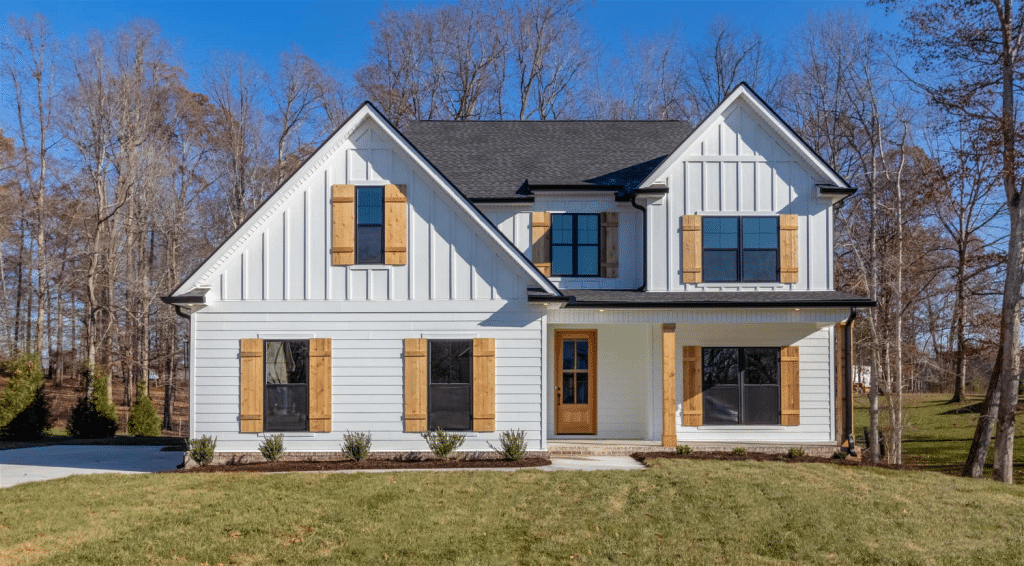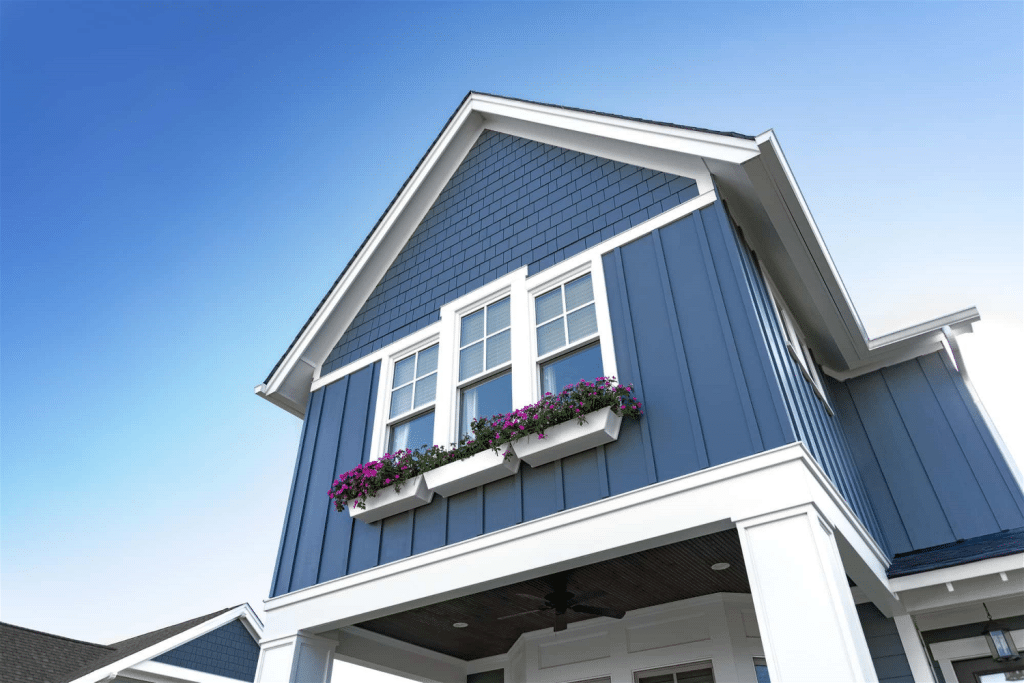 If there's one style of house siding that says "bigger and taller" than all the rest, it's definitely vertical siding. Vertical house siding is among the top-trending siding styles right now because it offers a reprieve from traditional horizontal siding without detracting from a classic look. 
Additionally, like natural colors, natural textures are making it big in the siding industry.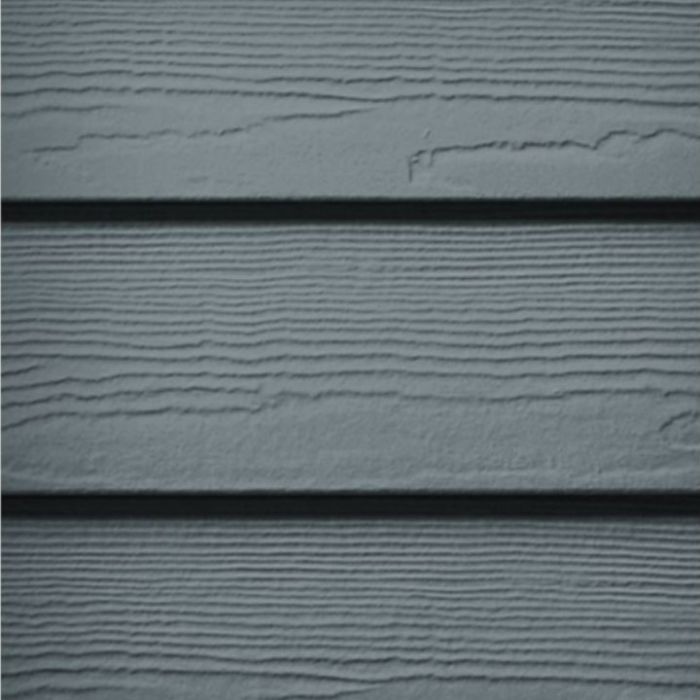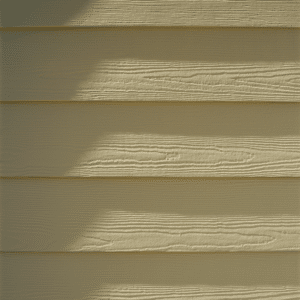 Add-Ons
Indoor/Outdoor Living Spaces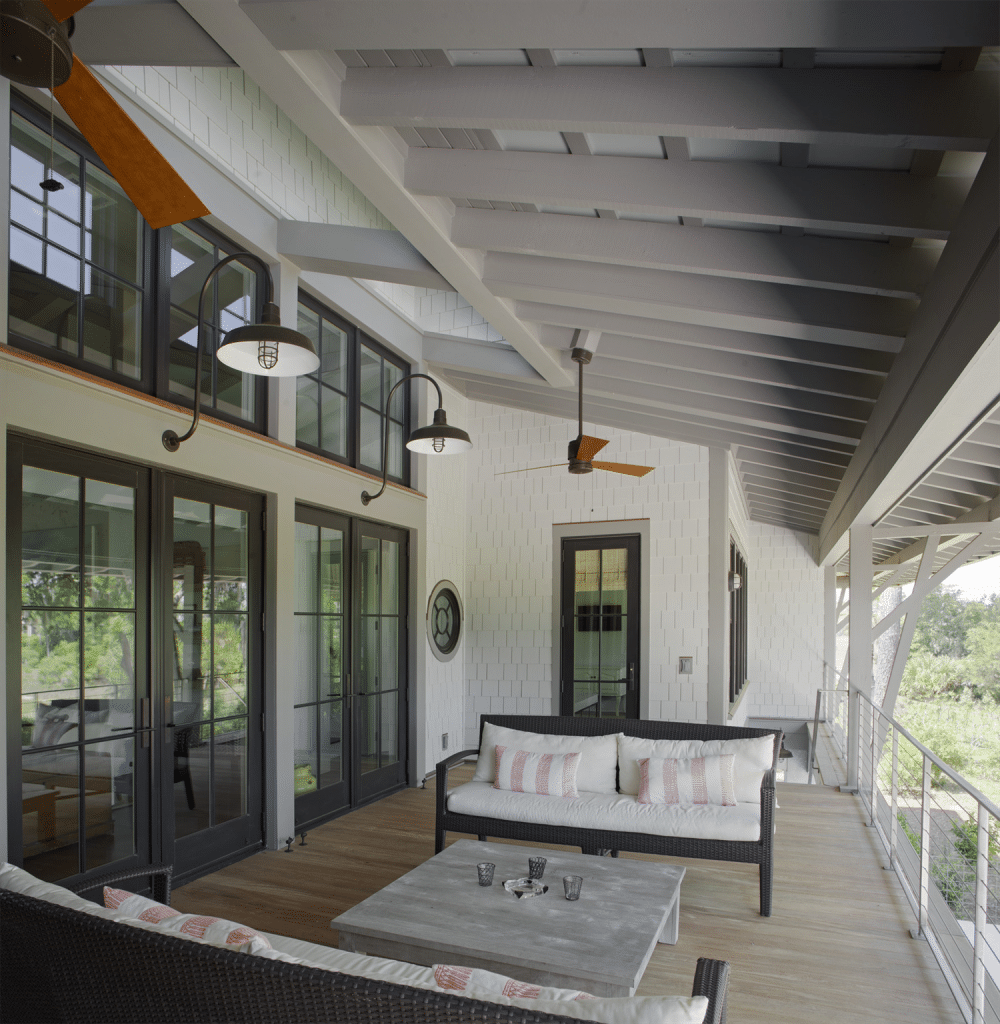 Finally, one more thing we see making it huge in 2022 is indoor/outdoor living spaces. Two years after the pandemic first started, and the global sense of tight spaces grew with quarantines and lockdowns, the industry is seeing an exploding portion of indoor/outdoor living spaces like living areas and kitchens. Nothing brings the outdoors closer like a dual indoor/outdoor mesh of your favorite rooms.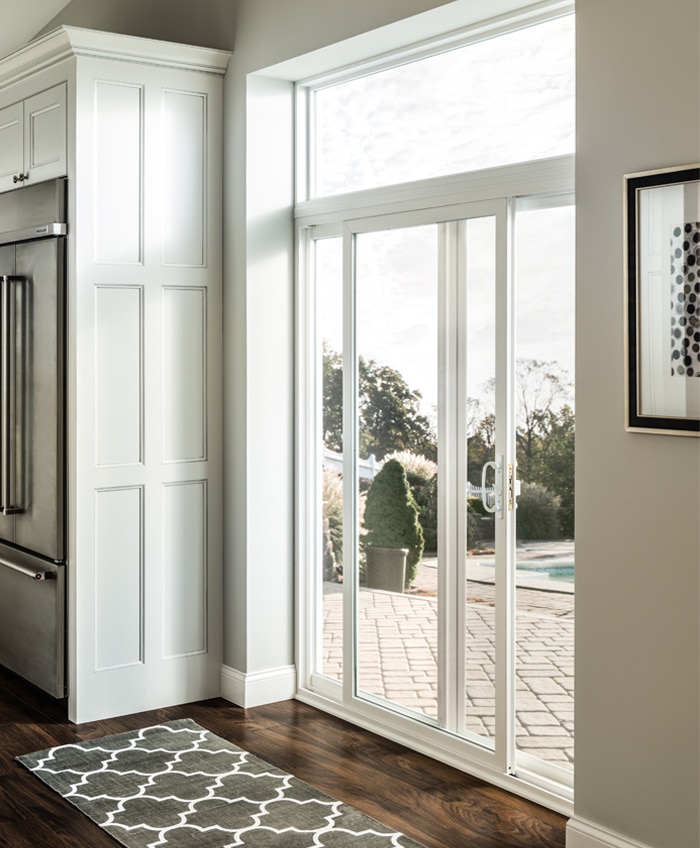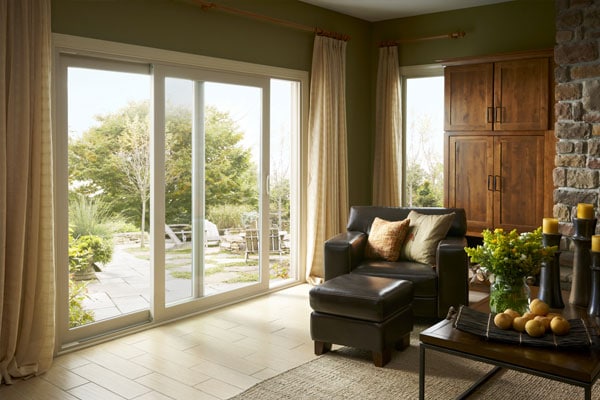 Of course, Siding & More Construction Company doesn't just excel in siding. We excel in door and window installation that can make your indoor/outdoor room dreams come true. What better way to celebrate the new year than to open your sliding patio door, sit down with your favorite people and breathe in a fresh breath of wonderful air?